Starling Bank partners with Moneybox for real-time savings
12th April 2017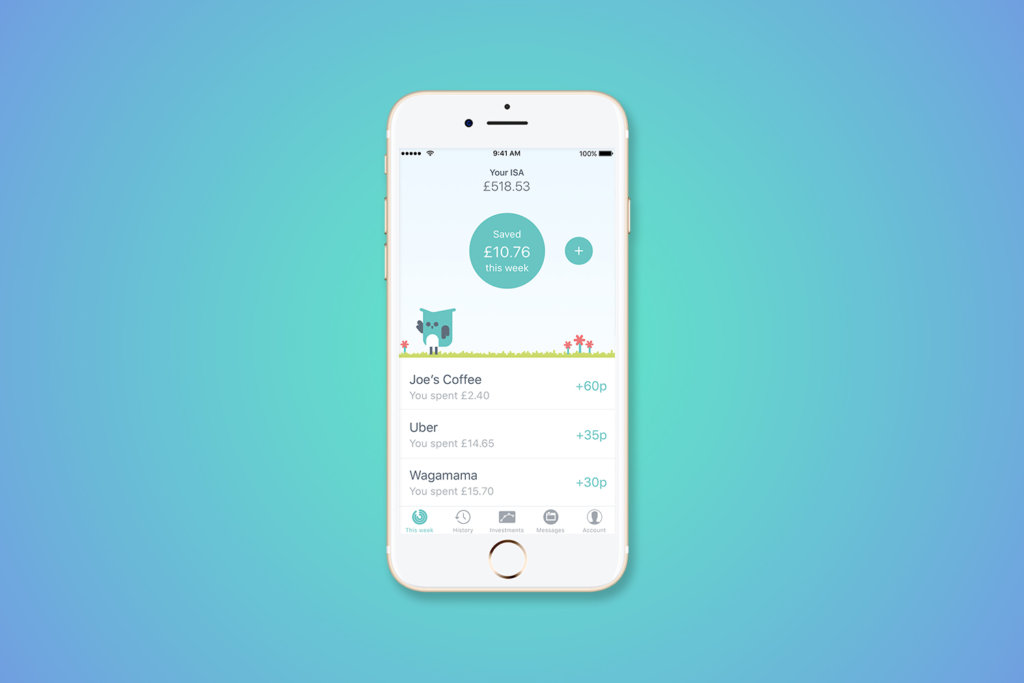 Moneybox integrates with Starling to enable customers to easily open ISAs and round up their spending in real-time.
London, April 2017
Starling Bank, the UK's leading next generation bank, and Moneybox, the app helping thousands of people start investing every month, today announce a partnership providing Starling Bank customers with seamless access to Moneybox's suite of saving and investing tools.
Starling is the first digital challenger to join the list of banks supported by Moneybox for their innovative round ups feature. The service will be available to Starling customers as early as the end of April. The mobile bank's customers will be able to link their Starling account to Moneybox, round up their purchases to the nearest pound and invest the spare change.
Made possible through Starling's open APIs, the integration has two distinct benefits only made possible because of the innovative way Moneybox and Starling work as fintech apps compared to traditional banking products.
Firstly, it allows customer data to be securely shared between the two apps, meaning transactions will appear within the Moneybox app in real-time as customers spend.
Secondly, the integration with Starling means that customers will be able to set up round ups from their Starling account in a matter of seconds. The Moneybox app will simply request authorisation from Starling; and once the new user has tapped Agree, the signup process is complete. This will work in a similar way to logging into other apps and services with Facebook and Google.
Both Moneybox and Starling believe in using technology to make money simpler – taking out the hassle and complexity and making it accessible, transparent and clear.
Starling Bank publicly launched it's API and developer platform to enable external developers and technology companies to integrate with the banking app earlier in April, and Moneybox is the first to launch a live integration on this API.
Megan Caywood, Starling's Chief Platform Officer, said:

"We believe that customers own their data and should be able to use it to better their relationship with their money. This is why we've built our Marketplace and why Starling's APIs enable third party developers, like Moneybox, to build a much wider range of apps and integrations that can help people manage their money more easily and effectively. We're really excited about this partnership and believe it will be transformational for Starling's customers. People today want to not only manage their everyday money on their phone but their savings and investments too. Working with Moneybox makes this a possibility."

Charlie Mortimer, Moneybox Co-Founder, said:

"Our goal is to make it easier than ever for our customers to save and invest. As the first challenger bank to offer an open API, we're very excited to work with Starling to offer real-time round ups for the first time. We've found the round ups concept to be a popular way of helping people get started and breaking the inertia surrounding saving and investment. By making it even easier for customers to save money as they spend, we hope our partnership with Starling will be the first of many."
---