Helpful answers
Our website and help centre is full of FAQs covering many different topics, so you can get the answers you need straight away.
Take a look at our detailed FAQ help centre topics
Before you dial/type/prepare your phone voice, the answers to your questions might already be in our help centre.
Open help centre
The quickest way to get in touch with us
If you're an existing customer, the fastest way to contact us is via the Starling app.  Log into your app, tap the menu icon in the top right corner, tap 'Help' and then 'Get in Touch'. You'll then have these options:
Chat with us - start a live chat session
If it's not urgent, send us a message - type and send your query and our team will respond as soon as possible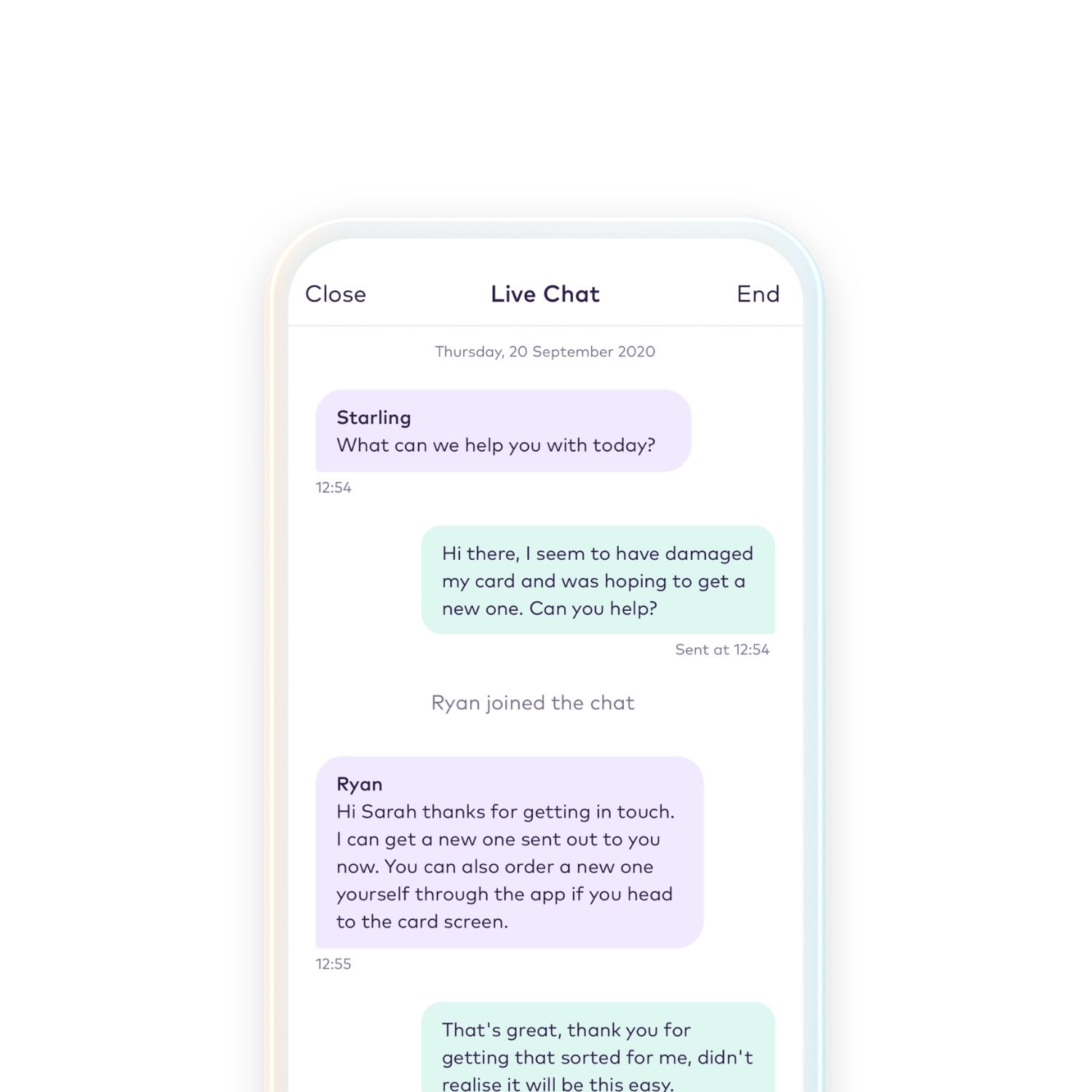 Email
Ping your questions over to us at help@starlingbank.com, and we'll get back to you as soon as possible. Please don't include any personal or account details in your email.
Lost your phone?
Can't access the app? Lost your phone or locked out of it? If you're able to get access to another phone you can call our customer service team on 0207 930 4450 or send us an email at help@starlingbank.com.