Business Bounce Back Loan Scheme (BBLS)
As the Bounce Back Loan Scheme has now ended, we are no longer able to accept applications for Bounce Back Loans, or for Top Ups. Please note, applications received by 23.59 on 31 March 2021 can still be processed through to 23.59 on 14 April 2021. If you have applied for a loan before 31 March 2021, you should hear from us soon. To check for an update, please see the Loans section of your Online Bank.
If you already have a BBL, you can access Pay As You Grow options including changing of your term to 10 years and taking repayment holidays - Find out more about Pay As You Grow options, including how to apply.
Please visit our money worries page. The best thing you can do is get in touch with us.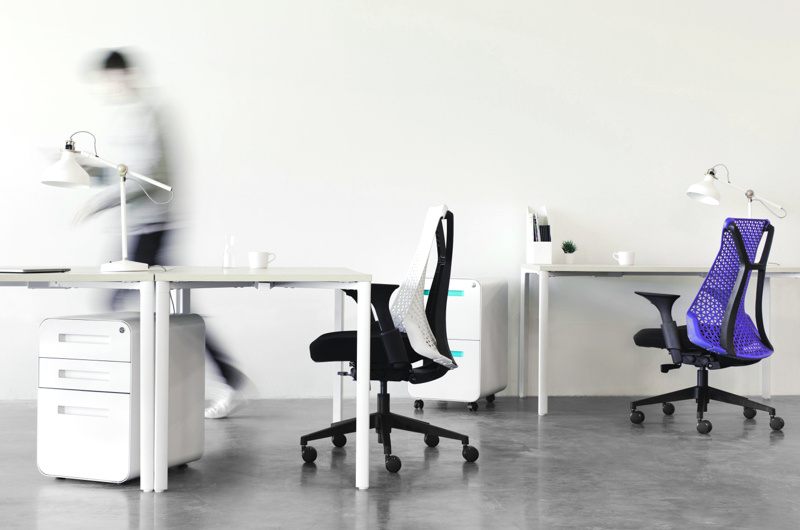 Repaying your Bounce Back Loan
You received a payment holiday for the first year of your loan, with the interest being paid for by the Government via a Business Interruption Payment. After the first 12 months, you will need to start making monthly repayments to repay the amount you borrowed, plus interest from the date your repayment holiday ends.
We will send you a repayment schedule outlining your options, around three months before your first payment is due.
Please note you do not need to contact us in advance.
If you no longer need the loan, you can choose to pay it back early. You'll then pay less interest. There are no early repayment charges and you won't pay any interest if you pay the full amount before the end of your initial 12-month repayment holiday.
Or you can make a one-off repayment, as well as additional payments on a regular basis, and doing so will also help save you money on your interest payments.
Your other repayment options
Pay As You Grow
The Government has announced Pay As You Grow options for Bounce Back Loan borrowers to help businesses get back to regular trading. Pay As You Grow could give you more time and flexibility to pay back your loan.
Pay As You Grow options will be available to you once you start to repay your Bounce Back Loan, from 12 months after it was first approved.
Using these options won't affect your credit score, or negatively affect your credit file. We may use requests for Pay As You Grow options to help us assess affordability in future lending applications, for example we will take into consideration incomings and outgoings, including existing debt repayments such as the Bounce Back Loan, and also your total debt exposure, which will include the outstanding Bounce Back Loan.
The options available to you when you are due to make your first payment after 12 months are as follows:
1. If you expect to be in a better position to repay in the future:
a) You could reduce your monthly repayments for six months by paying interest only.
This option is available up to three times during the term of your Bounce Back Loan.
OR: 
b) You could take a payment holiday for six months.
This option is available once during the term of your Bounce Back Loan.
2. If you're only able to repay a smaller amount:
You could request an extension of your loan term from six years to 10 years at the same interest rate of 2.5%.
If you're considering this option you should think carefully about your ability to repay over a longer timeframe, taking into account such things as if you intend to cease trading or retire within the revised term of your Bounce Back Loan.
Please note for all three options that the total amount you owe will go up. This is because your interest costs increase as you're repaying your loan over a longer period.
You can use options 1 and 2 together if you need to.
To see how your repayments could be impacted by selecting one of these options try our BBLS Pay As You Grow repayment calculator.
For more information on Pay As You Grow, visit our FAQs.
We're here to help
If you're worried about your finances, please get in touch by sending us an in-app message. If you're in financial difficulty and need support, please contact our specialist team on 0204 506 8350 (Monday to Friday 8am-8pm; Saturday 9am-5.30pm) or email us: businesslendingsupport@starlingbank.com.
You can also contact the following organisations for free advice:
Other business finance support options
In addition, the British Business Bank has a range of guidance and resources available to all businesses, including content on managing your cashflow and a list of independent advice services. 
Reminder of your Bounce Back Loan terms and conditions
When you applied for your Bounce Back Loan, you declared that you understood that:
You are fully liable for all repayments, and if you are unable to meet these obligations, this could negatively affect your credit score.
The 100% government guarantee is provided to cover any losses the lender makes and does not cover any losses that you might suffer if you are unable to meet your payment obligations.
We would not carry out any affordability checks on your application.
Find out more information in our FAQs on repaying Bounce Back Loans.
Read more about Pay As You Grow options.
If you are experiencing money worries please read our support content.
---
Key features of the Bounce Back Loan Scheme
Loans of between £2,000 to £50,000, up to a maximum of 25% of your business' annual (calendar year) turnover, to be used as working capital or as an investment in your business, or to refinance loans used for such purposes
The rate of interest is fixed at 2.5%
The loan will be interest free for the first 12 months, as the interest will be claimed by Starling, on your behalf, from the government
The loan will also be free of capital repayments for the first 12 months, meaning you won't need to make a repayment during this time
The loan term is six years, but you have the right to pay back the loan sooner with no early repayment charge.
If you struggle to make repayments after the first 12 months, you may have the following options in line with proposals announced by the Government and the British Business Bank:
You will be able to extend the term of your loan to 10 years
You will be able to take one capital and interest repayment holiday of up to 6 months after you have made a repayment on your loan
You will be able to take up to three interest repayment holidays of up to 6 months
These options are not yet available to customers. Please do not contact us at this time to request these options.
---
Your rights
All lending is subject to status, availability, our lending criteria and the BBLS eligibility criteria.
The right to decline any application is reserved. BBLS Loans are not subject to the usual consumer protections that apply to business lending and as such you will not have the benefit of the protection and remedies that would otherwise be available to you under the Financial Services and Markets Act 2000 or the Consumer Credit Act 1974.
Should you wish to make a complaint, please visit our How to complain page which includes details of our complaints handling procedure and your right to complain to the Financial Ombudsman Service.
---
The Bounce Back Loan Scheme (BBLS) is managed by the British Business Bank on behalf of, and with the financial backing of, the Secretary of State for Business, Energy & Industrial Strategy. British Business Bank plc is a development bank wholly owned by HM Government. It is not authorised or regulated by the PRA or the FCA. Visit british-business-bank.co.uk..