Starling Bank launches first TV advertising campaign
14th October 2019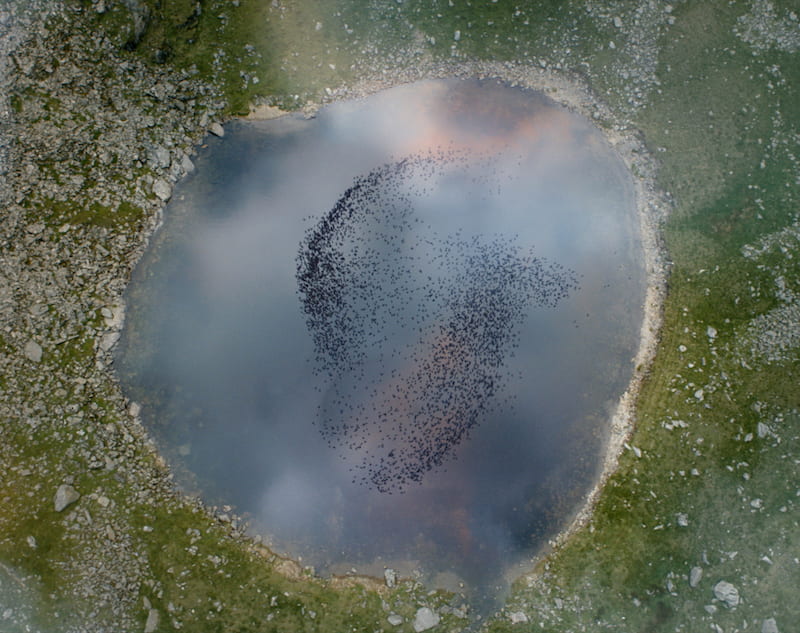 London, 14 October 2019: Starling Bank, the leading digital challenger bank, has today launched its first TV advertising campaign as it continues its growth across the UK.
The campaign, titled Feel Good About Money, focuses on Starling's commitment to give people the tools they need to feel confident and in control of their finances.
The 30-second advert opens on a small business owner starting her day, setting up her food truck under the gaze of a starling bird. The bird takes flight and is joined by others, eventually forming a spectacular murmuration through beautiful countryside and impressive cityscapes, catching the attention of the people it passes by. It closes in on the entrepreneur, confidently and happily running her business in the heart of her community – powered by Starling Bank.
Avicii's version of Feeling Good provides the emotive soundtrack, with powerful lyrics and a modern twist that capture the ad's theme.
The full advert can be viewed on Starling's YouTube channel.
Working in collaboration with creative agency and production company Ekstasy, and Director Eduardo Vieitez, who has directed ads for McDonalds and Samsung, the creative took inspiration from the bank's name – Starling. Just like the bank, the starling bird is fast, effortless, sociable and agile. Starlings arrive in huge numbers in each new territory, displacing the old guard. Their murmurations symbolise Starling Bank's qualities of connection and commitment to serving communities across the UK.
The advert's first broadcast will be aired on 14th October. Spots secured include Jamie's Meat Free Meals, 8.15pm on Channel 4 (14/10), The Chase, 5.45pm on ITV (14/10), England vs Bulgaria UEFA Euro 2020 qualifier, 7.20pm on ITV (14/10) and Great British Bake Off, 8.15pm Channel 4 (15/10); as well as a number of programmes on Sky.
The ad is part of a wider national campaign, including billboards, radio and online advertising.
Rachael Pollard, Chief Growth Officer at Starling Bank, commented: "We're proud to be taking the Starling brand nationwide with a launch campaign that leverages the full marketing mix, including TV for the first time. Our aim is to make Starling a household name, pursuing our mission to free the UK from cumbersome and outdated banking. Our namesake, the Starling bird, features prominently, symbolising the fast, beautiful and effortless qualities of our app, as well as the synergy with our brand colours of teal, navy and purple. As we fast approach one million customers, the time is right to accelerate our marketing strategy and stop being one of banking''s best kept secrets."
Mike Saraswat, Founder and Senior Producer at Ekstasy, added: "It wasn't hard to develop a strong concept for a bank such as Starling, who are committed to innovation, disruption and putting its customers first. We had a few initial ideas, but the one that really stood out is why Starling Bank is named after the starling bird and how the bird comes together to form these spectacular murmurations. We're proud to have supported Starling in its first ever national advertising campaign across TV, radio, OOH and online."
With more than 900,000 accounts, Starling is in full growth mode. Its expansion plans include new offices in Southampton and Dublin, the expansion of its Marketplace, a web app for business customers and a host of new features coming soon.
For more information please contact: starlingbank@pagefield.co.uk
---