Starling Bank expands its Marketplace with cloud-based accounting solution Intuit QuickBooks
18th December 2019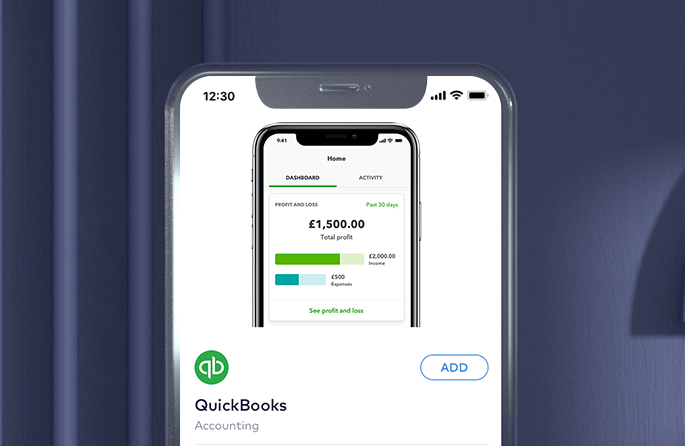 LONDON, 18 DECEMBER 2019: Starling Bank has expanded its business Marketplace with the addition of cloud-based accounting software provider Intuit QuickBooks, offering its 90,000 business customers a seamless link between their bank account activity and their accounting package.
Whether you are one of QuickBooks' half million plus UK based devotees, or a business looking for a better way to analyse and organise your books and take the stress out of filing your tax returns, salvation is just a tap of the Starling app away.
Guided by on-screen instructions, existing QuickBooks users can effortlessly connect to their Starling Business Account, so that their transactions refresh directly into QuickBooks. The same simple integration awaits new users, once they have made an in-app choice from four QuickBooks packages, tailored to the needs of different business types.
Once paired with QuickBooks via the Marketplace, Starling business account holders will experience the convenience of having their accounts ledger update automatically with each transaction they make.
And thanks to a range of smart features Starling business customers choosing to do their accounting with QuickBooks can invoice customers; chase late payments; track deductible mileage; even give their accountant instant access to their accounts, and run and link payroll to HMRC.
Using QuickBooks will also guide Starling business customers into compliance with the Government's new Making Tax Digital system, as well as give them access to VAT SmartScan™, which scans VAT returns for commonly made errors. And like Starling, QuickBooks offers free customer support, 24/7.
Like many Starling business customers, Oliver Williams, who runs an events management company, in Newport, South Wales, has long-awaited the integration between QuickBooks and Starling. "We use QuickBooks because it can grow with you," he says. "I've had Starling from day one. For me, the integration of QuickBooks will just make the whole process of using Starling as my business bank even more seamless."
Starling CEO, Anne Boden said: "Starling and QuickBooks have both taken a traditional industry and disrupted it with the power of technology and our apps. We have given power back to our customers by letting them use their own data to make better business choices. It's no wonder so many of our customers have been urging us to bring QuickBooks into the Starling Marketplace."
Shaun Shirazian, Head of Product at Intuit QuickBooks UK, added: "Like Starling, our ambition is to continuously support our customers, to give them the best tools, features and options to help their business prosper. And now, both QuickBooks and Starling users have the chance to auto-sync, enabling an even faster and easier way for them to reconcile their business accounts and make better informed, real-time, business choices."
Intuit QuickBooks is the 11th partner to enter the Starling Business Marketplace, joining Xero, FreeAgent, Digital Risks, CyberSmart, Tail, Flux, Nimbla, so sure, Anorak and Sparqa Legal, covering accountancy software, credit facilities, insurance and now legal services. Like all partners, Intuit QuickBooks is covered by the Starling Promise of no hidden mark-ups, meaning account holders pay the same as they would if they went direct to the provider.
Notes to Editors
Quickbooks have three accounting packages for small businesses and VAT registered companies; Simple Start, Essentials, and Plus. There is also a specific package for sole traders called Self-Employed.

Connections also available to Starling personal accounts

Automatic updates will occur periodically, but can be refreshed on demand
---