Each student goes through the same agony as they inch towards completing their degree: 'what am I going to do when I leave'? One of Starling Bank's prize interns, Marcus Ringer, charts his experience – there's no folder-filling or tea-fetching here.
Scouring internship pages, daily job openings, being lured in by trendy websites and incessantly checking Facebook notifications on the university's internship page becomes a way of life for those looking for a summer placement.
The same buzz words permeate all conversations. The same well-trodden paths. The same worryingly barren, slightly-too-new LinkedIn accounts.
For me, it was a question of how to apply my English Literature degree to obtain some experience. Well, here I am working in a start-up bank. So, throw the rulebook out the window.
Starling Bank didn't discriminate against my lack of financial experience; instead, they've tailored my position in the company to my skill-set. From the outset, the vision was clear – a company culture that demands curiosity, creativity and application – and this philosophy has been reinforced throughout my experience.
I'm now in my second week, and it's perfect timing to write a blog for the new website and say 'hello'. I want to post weekly, and share a project or a product concept we're working on; so people like me, who aren't sure of what to do next, can see the awesome work we're involved with.
Don't know much about banks? Don't worry. With little to no knowledge of the fintech industry prior to Starling Bank, the learning curve was always going to be steep; pleasingly, all of my green questions are gladly answered, and the support in such a bustling atmosphere has been remarkable. For an apprehensive intern entering an unfamiliar workplace, working with people showing a genuine interest in you is pretty awesome.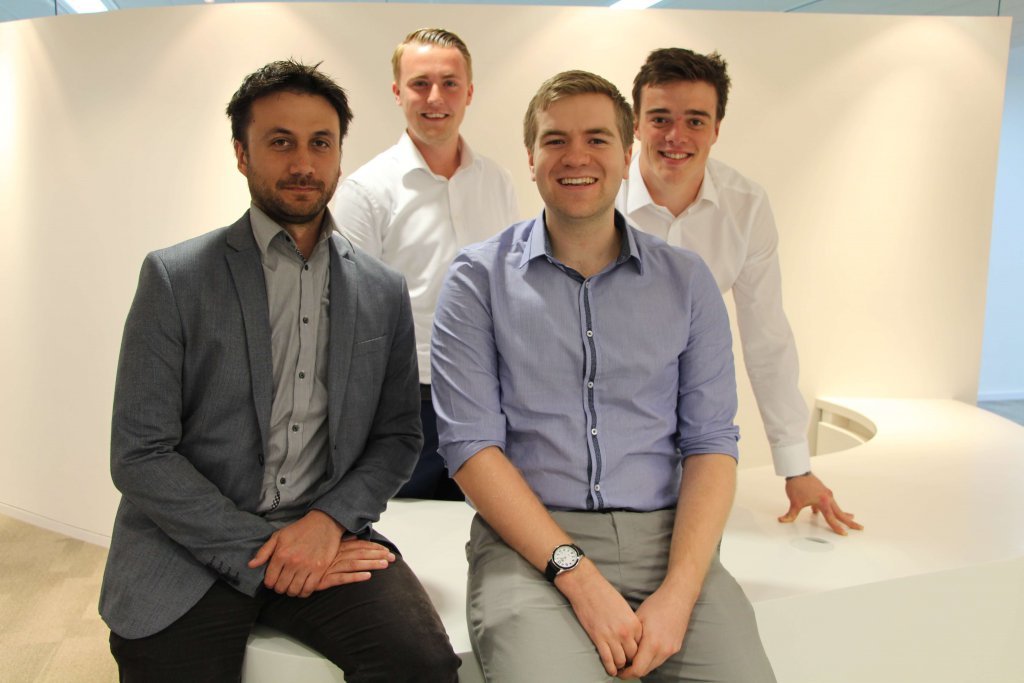 Our Interns (from left to right): Khayam Allen, Alex Young, Cameron Lambden and Marcus Ringer.
In a rapidly expanding company, the interns at Starling Bank are really getting involved with the work. We're producing content and performing meaningful tasks. Meetings with senior team members are frequent, and interns are encouraged to take part and voice their opinions.
I'm captivated by the vision and direction of the company – Starling Bank will provide a truly unique, innovative stance on an industry characterised by a resistance to true change.
Marcus Ringer is one of our interns, contributing to Starling Bank whilst learning. If you would like to apply for a role at Starling please take a look at our careers page and apply. We look forward to meeting you.
Join our list to be one of the first to have a Starling Bank current account, sign up here!