Starling Bank's Marketplace goes live with Flux as first integrated partner
12th September 2017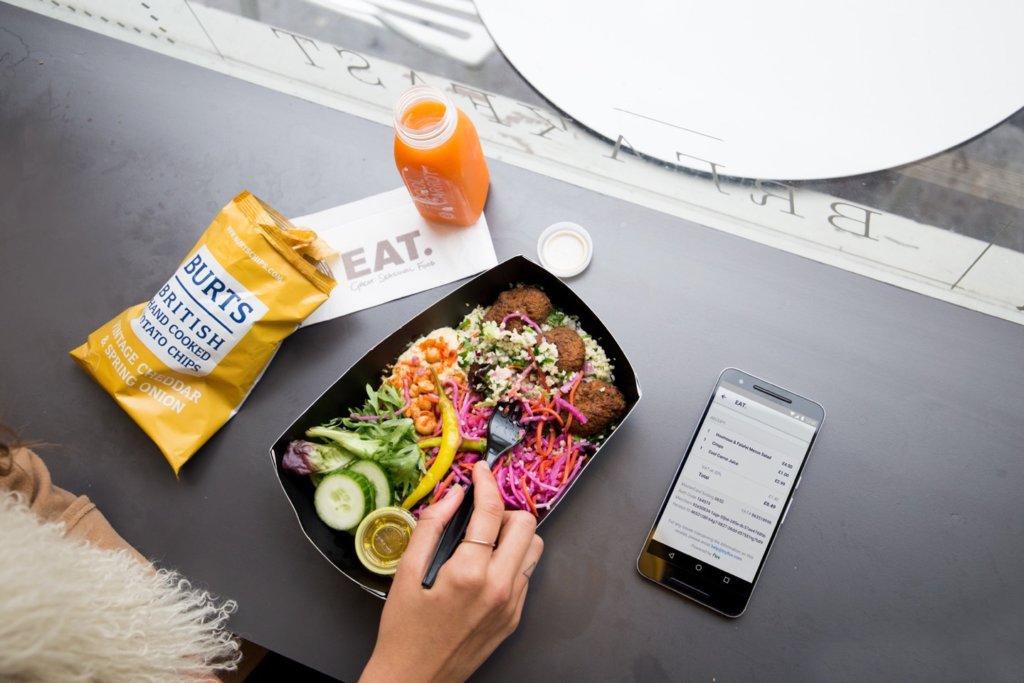 Starling Bank, the first mobile bank to launch a current account in the UK market, has gone live with their Marketplace, a new ecosystem of financial products accessible through Starling's app.
The Starling Marketplace is a brand new concept in banking whereby products from other fintech providers – and in the future lifestyle products – can sit within an easily browsed ecosystem all from within the app. These partners integrate with Starling Bank using their Open Banking and PSD2 compliant APIs.
Going live is particularly significant for the banking industry given that PSD2 (Payments Services Directive 2) comes into effect in 2018, requiring all banks open their data and infrastructure to fulfil regulatory requirements. Launching well ahead of this deadline, Starling is the first bank to have fully open, PSD2 ready APIs that allow collaboration between fintech companies.
Starling also welcome Flux, a rewards and receipt platform, as the first integrated partner to sit within the Marketplace. Flux is available now for all Starling Bank customers and takes less than 30 seconds to activate.
Flux sends real-time receipts to the Starling app when a customer pays with their Starling card at any of Flux's retail partners, which so far includes all 111 EAT stores in the UK and Bel-Air. In the future, Flux will also allow Starling customers to get automated loyalty points with cashback for any loyalty freebies that have been collected. The customer can activate Flux from the marketplace section in their Starling app and instantly link their card.
At the moment, Starling customers can see the retailer's name, amount spent, date and location (complete with a map). Flux completes the picture by showing each item bought, VAT and any available loyalty stamps. This is then displayed directly in the customer's Starling app. For Starling customers, this completely removes the need to hold onto paper loyalty cards or receipts for the retailers using Flux.
The Starling and Flux integrated partnership is the first to go live in the Starling Marketplace, ahead of PSD2 regulations officially rolling out in early 2018. Being an integrated partner means on-boarding to Flux happens entirely within the Starling app. Starling have also partnered with Moneybox and Tail.
Starling and Flux share a joint vision for a digital only future. On one hand Starling is committed to a digital only banking experience whilst Flux is on a mission to digitise the world's receipt and loyalty data.
Megan Caywood, Chief Platform Officer at Starling Bank, said:

"Starling is built on the belief that customers should have ownership over their data. This is how they can build a better relationship with their money. The Starling Marketplace is central to turning this belief into something tangible, allowing third party developers, like Flux, access to our APIs to build a range of apps and integrations with the goal of helping people manage their money more efficiently. We think the ability to digitise your receipts, as provided by Flux, will give our customers greater insight into their spending, and a less cluttered financial life. Having Flux join us at the start of our journey to build out our Marketplace is an exciting step into the future of finance."

Matty Cusden-Ross, CEO and Founder at Flux, said:

"We fundamentally believe Flux can bring the most significant innovation in retail payments since contactless. In less than five months of sales we achieved full rollout with partners who share our vision: Starling Bank, EAT and Bel-Air. We're immensely proud to be one step closer to digitising the world's receipt data in the simplest way possible."
About Flux
Flux was founded in June 2016 by former Revolut employees Tom, Matty and Veronique who were part of the early team there. The Flux founders saw the tipping point in payments technology that could enable their dream solution to effortlessly remove paper, including loyalty cards and receipts, from the transaction cycle and they jumped at it. Flux graduated the Barclays Accelerator powered by Techstars in May 2017.
The major innovation Flux has delivered is the ability to match purchase level data to a consumer via their payment card without interfering in the payment processing. Other receipt data providers either use e-mail addresses to match consumers to receipts or QR codes. Flux is patent pending in the UK.
You can read further coverage over on TechCrunch.
---