Anne Boden awarded an MBE in the Queen's Birthday Honours List 2018
9th June 2018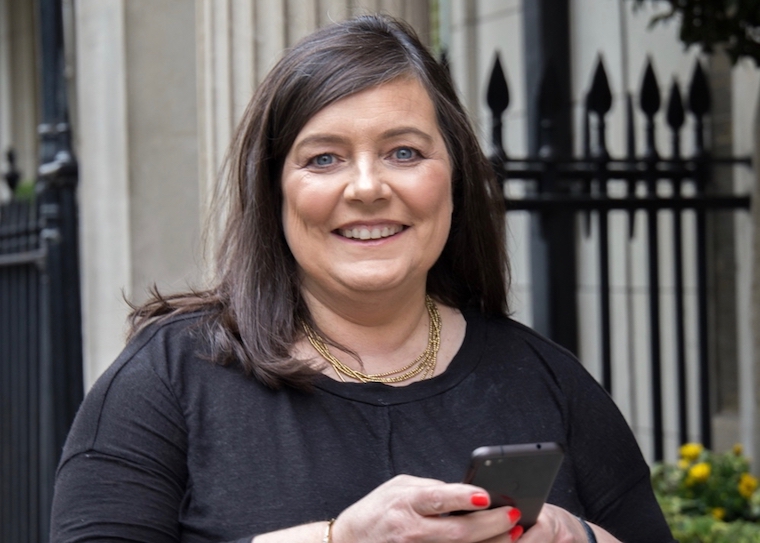 Starling Bank is proud to announce that its chief executive Anne Boden has received an MBE in the Queen's Birthday Honours list for services to fintech London
Anne Boden is a banker breaking the mould. After a distinguished career working in senior leadership at some of the world's best-known financial heavyweights, among them Allied Irish Banks, Royal Bank of Scotland and ABN AMRO she set out to build her own mobile bank from scratch in 2014. She raised $70 million of funding and obtained a full banking licence in 2016, launching Starling's first account in 2017. Less than a year later, in January 2018, Starling was voted Best British Bank by the consumer review website Smart Money People.
The idea for Starling came to Anne in 2012. A computer scientist by training, she saw earlier than others in the industry the potential for digital technology to revolutionise the way ordinary people do their banking.
With the team at Starling, Anne, 58, set out to build an app to help customers manage their finances in real-time, all from one app. A principal aim was to take away some of the anxiety associated with day-to-day money management by making it easier for customers to manage their cash flow, track their income and spending.
To get Starling off the ground, she had to break through bureaucracy and process, in-built prejudices and widespread scepticism. Today, Starling is a fast-growing fintech (financial technology) company, with a full banking license, offering mobile accounts to individual and business customers and employing a team of 180 people.
"I am humbled to accept this honour. Starling Bank set out to change financial services forever, using disruptive technology. We wanted to put right the wrongs of the past in banking, restore public trust, create a great user experience and put our personal and business customers at the centre of everything we do." - Anne Boden
Anne grew up in Swansea, the daughter of a steelworker and a department store worker. Recently recognised as one of the Global Power Women in FinTech, she considered to be a role model for women in banking and technology, positively encouraging more women to pursue senior positions.
Anne has a bachelor's degree in Computer Science and Chemistry from Swansea University and an MBA from Middlesex University, where she served on the board of governors in 2011. She is a Fellow of the Royal Chartered Institute of IT and a member of the FinTech Strategy Group, created by Innovate Finance and City of London Corporation.
Her previous roles include chief operating officer of Allied Irish Bank (2012 – 2013), Head of EMEA, Global Transaction Banking, for RBS (2009 to 2011) and Executive Vice President Europe, Transaction Banking, for ABN AMRO (2006-2009).
---