Wealthsimple and Habito go live in Starling Bank's in-app marketplace
3rd May 2018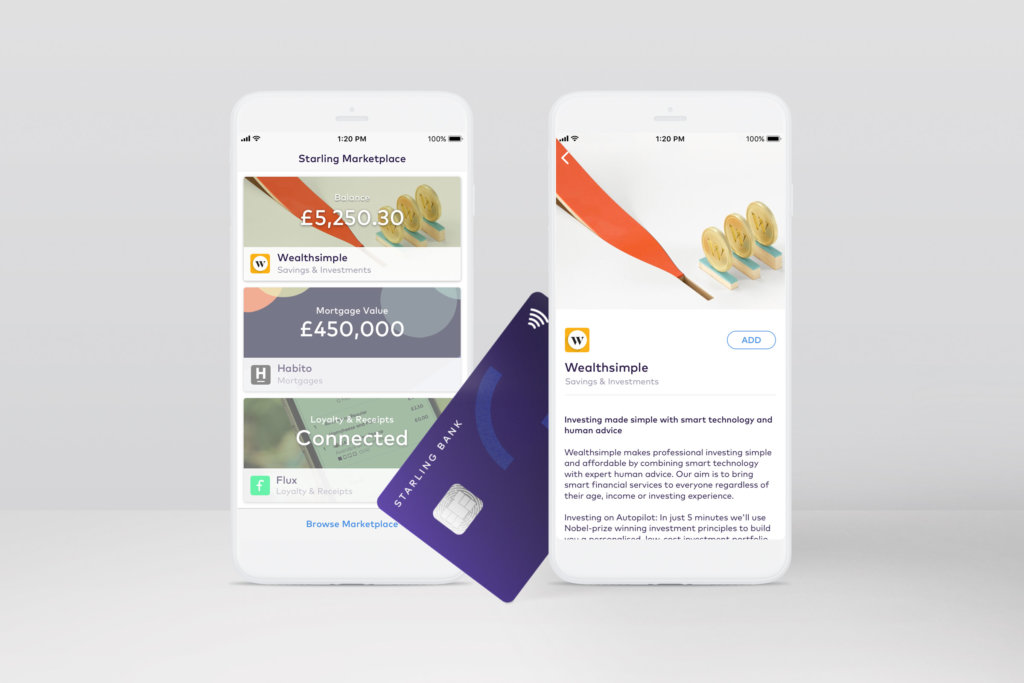 Starling Bank, the leading mobile bank recently voted Britain's Best Bank 2018, has officially added online investment platform Wealthsimple and digital mortgage broker Habito to its in-app Marketplace. Wealthsimple and Habito offer their customers products that are simple and intuitive, delivering investment plans and mortgage advice with the least amount of hassle. Starling customers will now be able to integrate with them directly via their Starling app.
In addition to Habito and Wealthsimple, Starling customers have access to digital pension provider PensionBee, loyalty and offer partners Tail and Flux, as well as a number of external integrations such as Moneybox, Yoyo Wallet, Yolt, EMMA and MoneyHub.
Starling is targeting to have launched 25 Marketplace partners by the end of 2018, with many of these being for targeted at their new business accounts customers.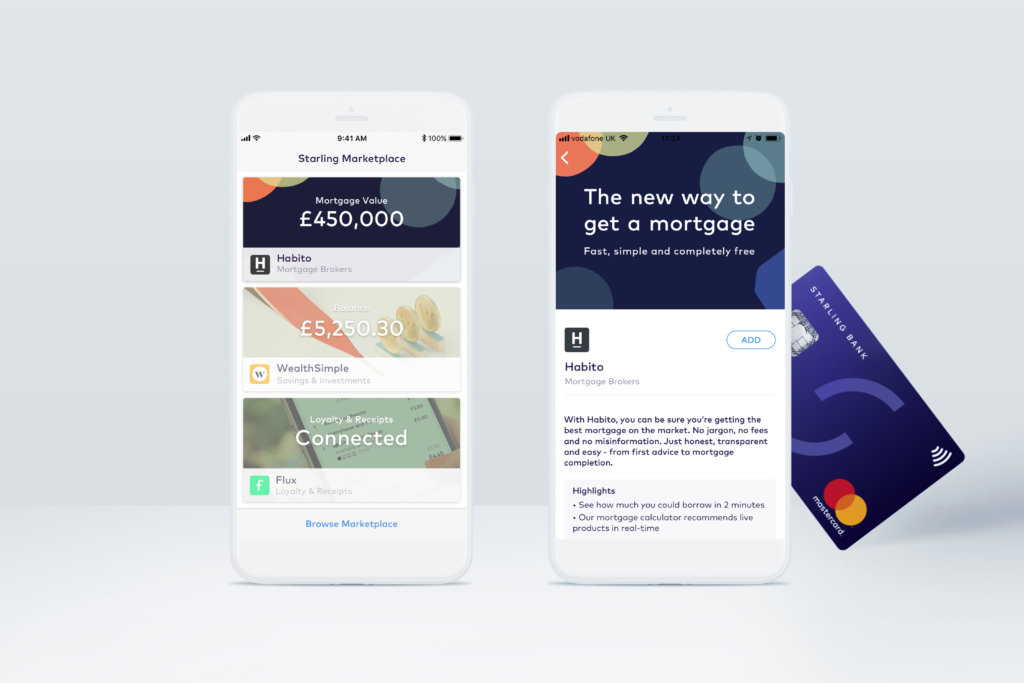 Megan Caywood, Chief Platform Officer, Starling Bank said:

"Habito and Wealthsimple are disruptive companies that have succeeded in shaking up traditional, tired industries with products that make their customers lives simpler – just like us at Starling. Our marketplace is at the heart of our business and we will be making further additions very soon."

Toby Triebel, CEO Europe, Wealthsimple:

"Starling's Marketplace is a great example of what can happen when Fintech companies work together to make accessible financial services available to everyone. We've enjoyed collaborating with the Starling team and are excited to have our our easy, low cost investing service available in the Marketplace to help people work towards building a stronger financial future."

Daniel Hegarty, Founder and CEO, Habito, said:

"Applying for a mortgage or remortgage can be a confusing and worrying experience - but it needn't be. Starling Bank share our values for simple and honest financial services and we're really excited to partner with them to give their customers easy access to free, expert mortgage advice, without any jargon. Our integration allows Starling homebuyers to easily apply and then check on the progress of their mortgage application, via the in-app Marketplace."
---