Starling Bank launches vertical debit cards
24th July 2018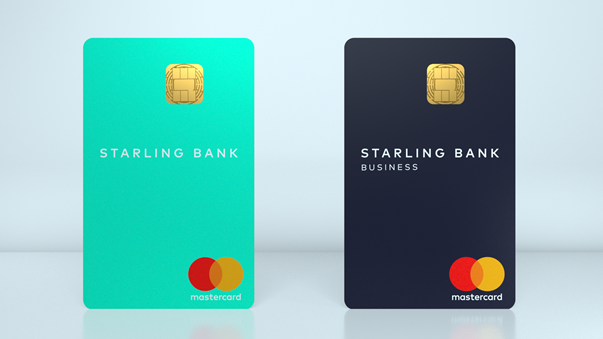 New groundbreaking design reflects the way people use their debit cards
London, 24 July 2018: Starling, the mobile challenger bank, is introducing a new debit card with a vertical design that puts all customer details, including name, card number and expiry date, on the back.
The new card – the first of its kind for a UK bank – has been designed to reflect the way people use cards today, slotting them into ATMs and card machines or making contactless payments in a vertical, or portrait, orientation.
The new personal account card is teal, an understated and cool hue inspired by the blue-green tones of the plumage of the starling bird. It is also one of the initial group of 16 original 'web colours' formulated in 1987 to display web pages, reflecting Starling's digital heritage. The business account card will be dark navy and both have a pearlised finish to produce a smooth, premium feel.
The front of the card bears the Starling Bank name. All the clutter of the customer name and banking details are on the back. This discreet design feature improves security by making it less easy to copy personal information.
Mark Day, Starling's Art Director, said: "Great design is about more than just making things look good; it's about finding a better way of doing things, being responsive to cultural and technological shifts and adapting the outdated to meet emerging needs.

"Our lives are largely lived in portrait now, even down to how we use our phones. A bank card in portrait reflects how we actually use our cards today; it's intuitive, instinctive, and in short: it's just common sense."

Anne Boden, CEO of Starling Bank, said: "At Starling we are committed to disrupting the market by challenging old ways of doing things and reorienting banking so it works for our customers. Our new card design does exactly that."
The new cards will be arriving with new Starling customers this week.
---