Starling Bank launches campaign celebrating business owners
24th February 2020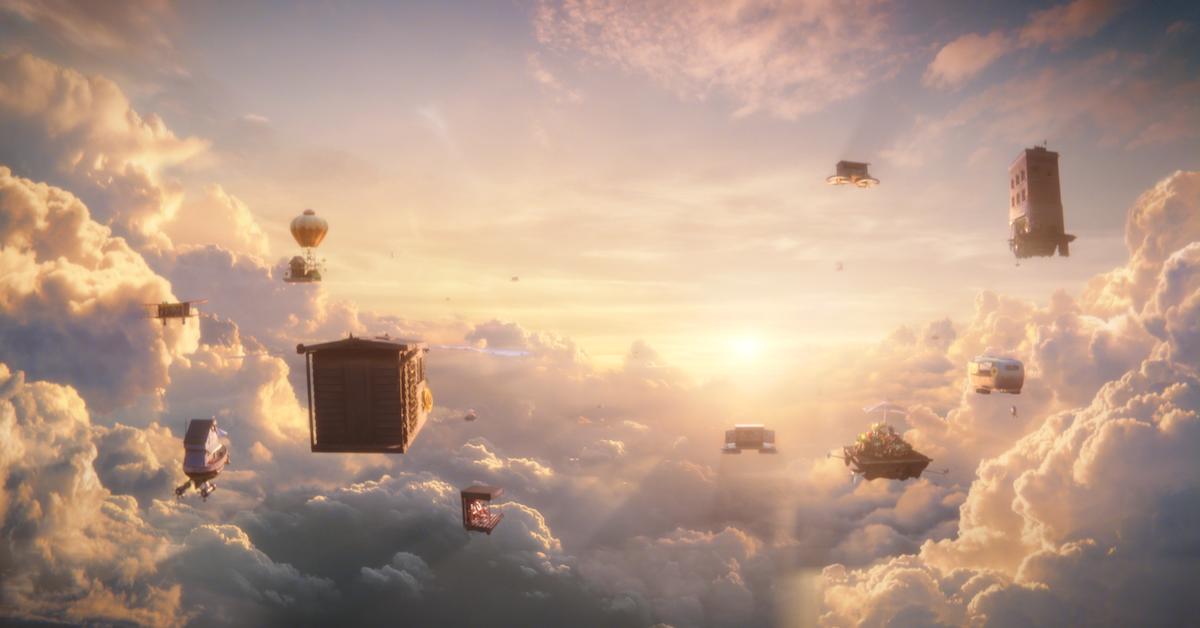 Monday 24th February – Digital bank Starling has launched a new multi-million pound advertising campaign for small and medium-sized enterprises (SMEs) with the aim of growing its business banking customer base.
Starling is one of the UK's leading digital banks and the campaign marks the first piece of work from the brand's new agency line-up of Wonderhood Studios and media agency Bountiful Cow.
In 2018 Starling became the first mobile bank to launch business accounts, with no monthly fees and an in-app marketplace, allowing business owners to connect with other smart and flexible products. The new campaign is designed to build the brand's SME customer base; while the work, which spans TV, radio and outdoor, also reinforces Starling's leading proposition as a national UK bank.
Anne Boden, CEO Starling Bank said: "We wanted to do something different and authentic that hadn't been done before. When business owners see the campaign, we want them to feel inspired and courageous. To see that they can do it as well."
The 60-second TV spot "Helping Business Fly" directed by Elliot Dear through Blinkink, follows the journey of a small business owner, heroically setting off into the unknown. The main character waves goodbye to her supportive family before her shed/home office, literally takes off with the help of the Starling app. Her epic adventure takes us on the relatable highs and lows of starting a new business finishing on breaking through the clouds and being in the clear with a 'murmuration' of other SMEs that have also made it.
Aidan McClure, CCO Wonderhood Studios said: "For anyone who's started their own business they'll recognise that feeling of plummeting towards certain ruin before turning on a dime and soaring through the clouds. This campaign has been lovingly crafted for those heroes."
The creative concept was brought to life with both live action as well as through miniatures and practical effects to give it a hand-crafted authentic feel. The Hollywood score, re-recorded with a full orchestra, gives the ad a family movie feel and sets the tone of optimism and bravery.
Elliot Dear, Director Blinkink said: "I love shooting with miniatures. I've always been fascinated with how they achieved the special effects in Hollywood films before CG was an option, and most of my favourite movies use models and practical effects. The design and build part of a project is really enjoyable for me, and I personally love watching the skill and craft that goes into making a scale model.
"When it comes to the filming, I feel that there's a certain quality to the finish of a miniature, coupled with the real light and lenses, that can often make it feel more realistic, and any movement tends to feel more organic and nuanced. It really depends on what the effect is, but for me it's a far more enjoyable process than solely using CG and has a charm that's difficult to simulate... although I do like to use CG to augment miniatures and add any finishing touches."
The campaign launches on TV during half-time of the Six Nations England vs Ireland rugby match on Sunday 23rd Feb, followed by spots in prominent shows such the latest series of Homeland on C4, ITV's new drama Flesh and Blood and Sky One's new show Intelligence. It is supported by national premium outdoor and radio.
About Starling Bank
Starling Bank is a digital bank based in the UK. Its banking app offers personal, business, joint and euro current accounts on Android and iOS. The Starling Marketplace offers customers in-app access to a selection of third party financial services. Starling also offers B2B banking and payments services. Headquartered in London, with offices in Southampton and Cardiff, Starling is a fully licensed and regulated bank, founded by Anne Boden, former Allied Irish Banks COO, in 2014.
Contact:
Pagefield
+44 203 874 6639

About Wonderhood Studios
We are Wonderhood Studios, a new kind of creative company. Our unique structure comprises a full-service creative agency sitting shoulder-to-shoulder with a broadcast studio and insights hub. What unites us is the belief in the power of creativity and our ambition to create campaigns that get brands talked about.
Media Contacts:
Wonderhood Studio
Credits
Agency: Wonderhood Studios
Brand: Starling Bank
Chief Creative Officer: Aidan McClure
Chief Operation Officer: Alex Best
Chief Strategy Officer: Jessica Lovell
Planning Director: Nick Exford
Creatives: Ads Dechaud and Phil Le Brun
Agency Producer: Louise Richardson
Account Manager: Alex Austin
Production Company: Blinkink
Director: Elliott Dear
DOP: Peter Suschitzky
Producer: Alex Halley
Editor: Rich Woolway at Speade
Post Production: Blink
Colourist: Denny Cooper at UNIT
Sound: Anthony Moore and Jon Clarke at Factory
Media: Bountiful Cow
Media: Ellie Roberts

---