Starling Bank and Pay by Bank app announce partnership
25th April 2017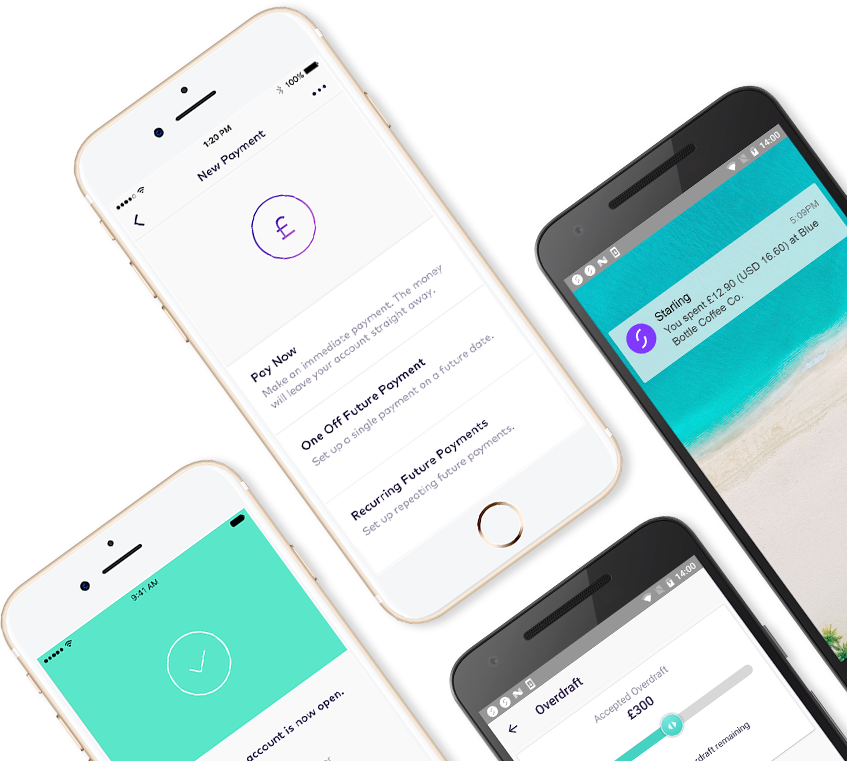 Starling Bank and Pay by Bank app announce partnership for safer online and mobile shopping
London, April 2017
With £533 billion being spent online annually in the UK, Pay by Bank app offers a fast, easy and secure way to make online and mobile payments

Starling Bank will adopt the Pay by Bank app service in 2017 as the first of the next generation of mobile banks to sign up to the service

Payments work through secure digital 'tokens,' removing the need for customer financial details (including account details) to be provided to a merchant when a purchase is made
Pay by Bank app has announced a partnership with Starling Bank that will launch its market leading mobile payments service to Starling Bank's customers.
Starling Bank is the first challenger bank to commit to Pay by Bank app's innovative technology, which enables customers to make real-time payments directly from their existing mobile banking app on their smartphone or tablet.
Making payments in this way gives customers complete control over their spending with minimal effort – there is no need to download anything, no new passwords or logins to remember and customers can see their current account balance every time they pay. Customers also benefit from a high level of security as their personal details are never passed to the merchant and remain safe within their banking app.
Pay by Bank app is powered by VocaLink and supported by the UK's leading banks and acquirers. It is the only service to offer seamless and secure integration between mobile banking apps, current accounts and the Faster Payments Scheme.
Rajiv Garodia, Managing Director of Pay by Bank app, commented:

"Starling Bank offers a unique proposition to customers with simplicity and security at the heart of what they do – making it a natural fit for Pay by Bank app. The fact that Starling Bank, which is known for its pioneering approach to banking and technology, has committed to Pay by Bank app, reflects growing recognition that the service is fast becoming the 'standard' for mobile payments."

Julian Sawyer, Chief Operating Officer of Starling Bank, commented:

"At Starling we're committed to building a bank that adapts to customer's lives, rather than interrupts them. That is why we have built a mobile bank, and focus on giving people control and clarity over their everyday money. It is also why we believe our partnership with Pay by Bank app is important as it not only allows customers to bank and transact on the go, but also to benefit from a greater range of choice and sense of security. Pay by Bank app's 'token' technology means financial data never leaves the customer's banking app during a transaction, staying safe and secure. This is an exciting innovation and we are proud to be part of helping it become a more mainstream form of online payments."
---