Starling Bank launches Fitbit Pay in UK
24th October 2017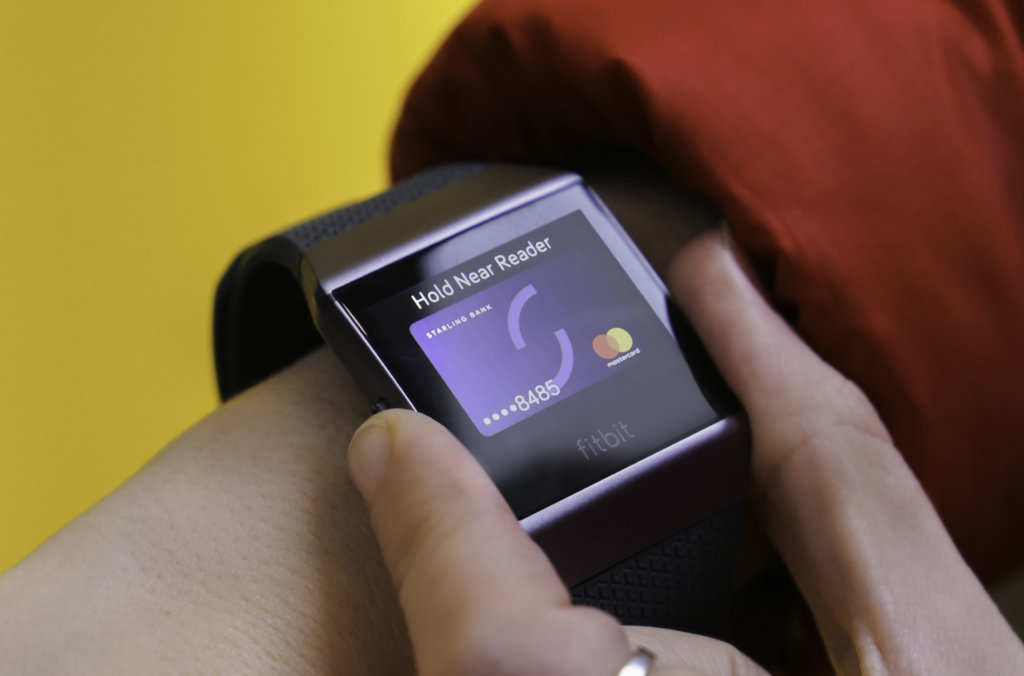 Leave your wallet and phone at home and pay effortlessly for items with your Fitbit Ionic smartwatch
Starling Bank today announced that starting 24th October, Fitbit Pay™ will be available to its customers in the UK on Fitbit Ionic™, the ultimate health and fitness smartwatch from Fitbit (NYSE: FIT), the leading global wearables brand. Customers of Starling Bank can add their Mastercard debit card to their device, enabling them to make payments on the go directly from their wrist. Fitbit Pay brings convenience and freedom to users to leave their smartphone and wallet at home, and easily make purchases at thousands of stores where contactless payments are already accepted.
Anne Boden, Founder and CEO of Starling Bank, said:

"Starling Bank was founded to empower consumers to take control of their money and better manage it on the move, so Fitbit Pay is a perfect partner for us as we continue in our mission to improve our customer's financial wellbeing. Having successfully launched other payment platforms in September, we are delighted to be the first bank in the UK to offer Fitbit Pay as we expand our work to make secure, digital payments easier for all."

"We're delighted to work closely with Starling Bank to bring contactless payments to its customers in the UK, expanding the reach of Fitbit Pay to even more markets across the globe", said Des Power. "By working with banking institutions globally, we have the opportunity to expand our reach around the world to drive engagement with existing customers and attract new ones. Fitbit Pay presents an opportunity for us to bring our mission of helping people around the world get healthier to millions of people by delivering new and exciting experiences through their banking partners. Fitbit Pay delivers on this by making it easy for users to pay for items while on the go – no wallet or smartphone required."
Fitbit Pay can be easily set-up on Fitbit Ionic by following simple steps within the Fitbit mobile app on Android or iOS devices to add a debit card to the Fitbit Wallet. Making payments in stores that accept contactless payments is also very easy. Simply press and hold the left side button until the debit or credit card is seen on the Fitbit Ionic screen, and hold the watch against the payment terminal until a confirmation of the payment appears on the Ionic screen.
Fitbit Pay transactions have enhanced safeguards. Using an industry standard tokenization platform, a user's card information is never revealed or shared with merchants or Fitbit. Plus, a protected PIN is chosen by the user during device set-up for an added layer of protection.
Fitbit Ionic is available for purchase on fitbit.com/uk and leading retailers including Argos, Amazon, Dixons, John Lewis and Very. For more information on Fitbit Pay, visit fitbit.com/uk.
---