Starling Bank is born
4th July 2016
New digitally-native mobile bank, Starling Bank, receives UK banking licence and announces Faster Payments adoption.
Starling Bank today received its UK banking licence with restrictions from the Prudential Regulation Authority (PRA) and the Financial Conduct Authority.
The new, digitally-native mobile bank, which will launch to customers by January 2017, is part of the next-generation of banks, disrupting the traditional banking model and streamlining the way consumers manage their money.
Whereas traditionally, customers have spread their finances over different accounts, loans and cards, Starling Bank will use data-led insights to give customers a clear picture of their entire financial situation, with the convenience of doing everything from one account.
The bank will also give customers insights about their spending habits, allowing a new level of control over spending and saving, as well as benefiting from the latest security features, card control technology and real-time notifications. Further features will be co-created with Starling Bank's customer community in the coming months.
"We are delighted to have the confidence and support of the regulator, to move forward and introduce a new style of banking," said Anne Boden, CEO, Starling Bank. "For the past year, our team has been focused on building our product and technology from the ground up. By 2020, the number of UK mobile banking users will double from 17.8 million to 32.6 million and our aim is to empower these people to better manage their finances with an incredible app, purpose-built for those who happily manage their lives on their phone."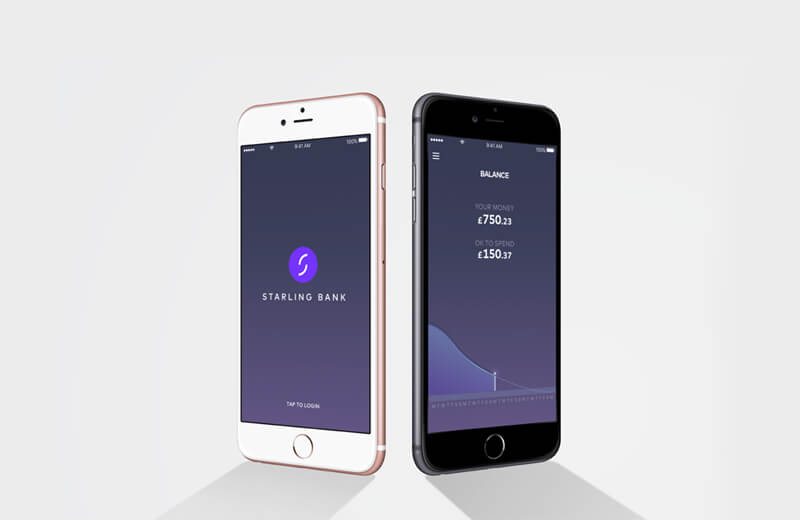 Starling Bank has also today unveiled its new brand identity, launching its new website, and announcing that it will join Faster Payments, the UK's 24/7 real-time payment service, later in the year.
"Starling Bank is on track to be the first next-generation bank to connect directly to the Faster Payments system. This will allow us to offer the best possible payments experience to our customers and partners," continued Anne.
Craig Tillotson, Chief Executive of Faster Payments, said Starling Bank's customers and partners would see the benefits of real-time, 24/7 payments.
"Directly accessing Faster Payments is the only effective way for any bank to offer true real-time payments 24 hours a day, 365 days a year – we are delighted that Starling Bank have confirmed their intention to join using our new access model."
Starling Bank is inviting people to sign up on its website to be the first to be invited to open an account.
For further press enquiries on Starling Bank, please email media@starlingbank.com
For further information on Faster Payments, please contact their press office on 020 3217 8441 or email press@fasterpayments.org.uk.
About Faster Payments
Faster Payments is the only UK interbank payment system available day and night, 365 days per year, supporting the demands of personal and business customers to make payments from mobile, internet and telephone banking channels. In 2015, Faster Payments processed 1.24 billion payment transactions with a value of £1,104 billion.
Faster Payments Scheme Limited (FPSL) is an independent limited by guarantee company established in 2011. The Scheme exists to develop, operate and enhance payment services based upon a shared 24/7 real-time infrastructure. FPSL is driven by the long-term needs and aspirations of customers, businesses, government, the third sector and all types of Payment Service Providers (PSPs) including challengers and incumbents. The Scheme operates on a fair and equitable cost recovery basis. It does not seek to make a financial return for its guarantors.
---