Starling Bank partners with accounting software provider FreeAgent
8th April 2019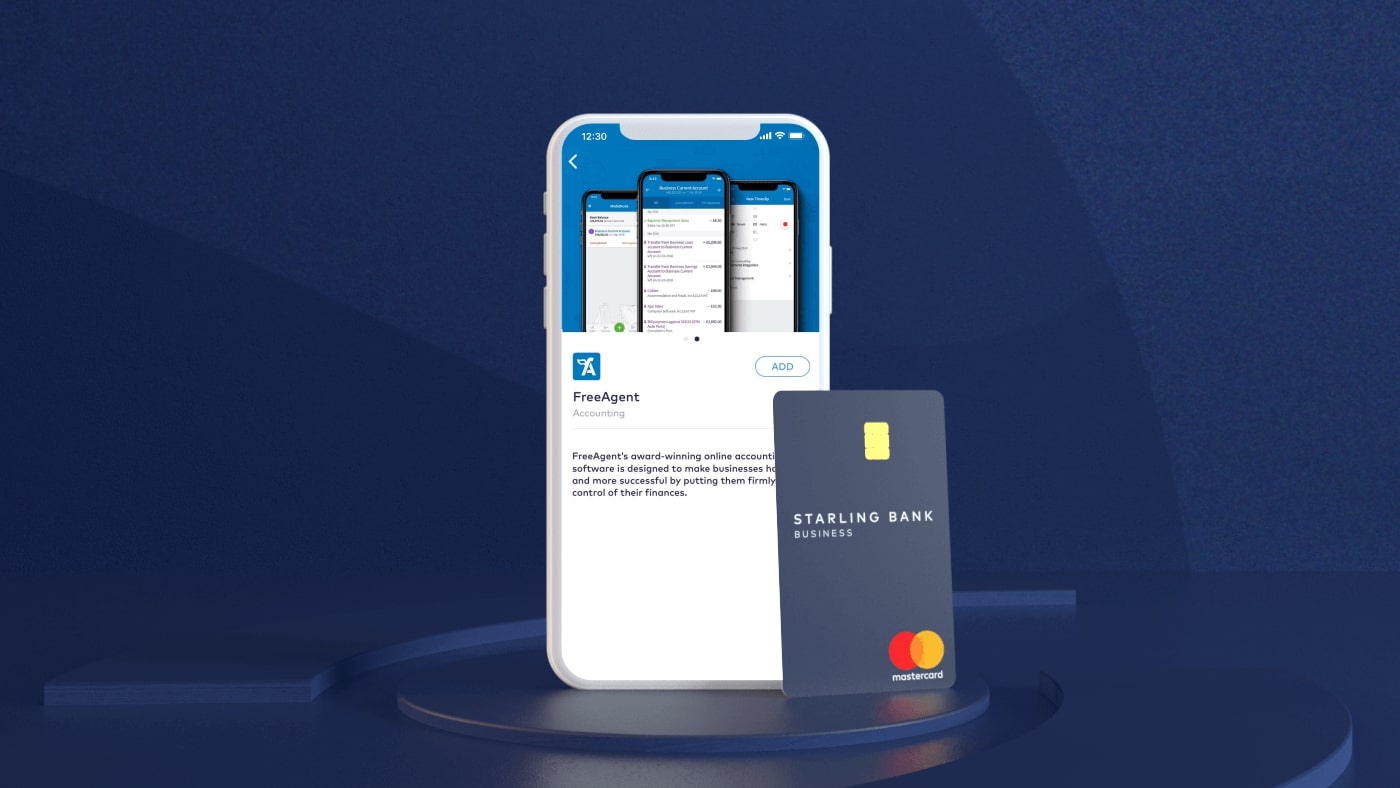 8 April 2019, London: Starling Bank, the leading mobile bank, has partnered with accounting software provider FreeAgent to help small business owners cut the time they spend on daily admin, digitise their finances and relax about tax.
The partnership will enable Starling's 40,000 business banking customers to access cloud-based FreeAgent directly through the Marketplace feature of Starling's app. The service will help them manage the often stressful and time-consuming administrative and accounting tasks that come with running a small business.
According to industry research, small businesses spend an average of 70 hours per month on administrative tasks, with time spent on accounting most costly, adding up to 15 hours every month. FreeAgent offers a range of tools to help with this, from processing invoices and tax returns to keeping an updated cash flow dashboard. The company already has more than 80,000 users in the UK, with this number likely to grow significantly in 2019, thanks to the new partnership.
Starling customers who register with FreeAgent can opt to have all transaction data shared across both services in real-time, helping them to make better, better-informed decisions about their business. They can also sync up to a year's worth of historic transactions.
The partnership with FreeAgent is one of the most frequently requested by Starling business account holders. FreeAgent is the latest third-party financial services partner to join Starling's Marketplace, which already includes the cloud-based accounting software provider Xero, the small business insurance broker Zego and receipts and loyalty partners Tail and Flux.
Anne Boden, CEO and founder of Starling Bank, said:

"We're building a unique and modern business bank that removes much of the stress and financial complexity typically associated with running your own company. FreeAgent will play an essential role in this by helping our business customers spend less time on administrative tasks and more on what counts, growing their business."

Ed Molyneux, CEO and co-founder of FreeAgent, said:

"It's important for small businesses to have a secure, direct flow of data from their bank into their business accounts - not just to help them manage their finances better but to also make more informed decisions about their businesses.

"At FreeAgent we want to ensure small business owners have the best overview of their financial information. Many of our customers have been asking for FreeAgent to have a direct data feed with their Starling bank accounts over the past year, so we're delighted that this feature is now live.

"With a new era of Open Banking just underway, we look forward to working with Starling to ensure that small business owners enjoy a seamless flow of data that enables them to run their businesses more effectively."
---