Garmin Pay now available for Starling Bank customers with Vívoactive 3 and Forerunner 645 watches
10th May 2018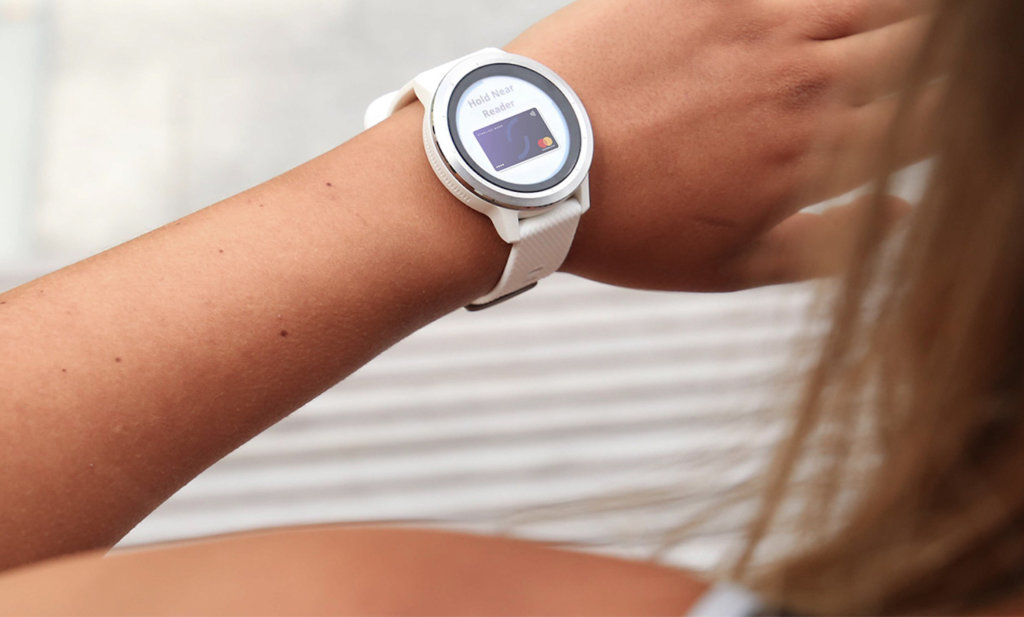 Garmin Pay was launched in December 2017, and the new contactless payment option is one of many features that Garmin offers in its smartwatches. Now, customers from Starling Bank, will be able to register their cards in Garmin Pay. With Garmin Pay, you can collect your payment cards directly on your smartwatch. Purchases are verified with a four-digit code, and the user can quickly choose between the payment cards on the display. Garmin Pay can be used anywhere contactless payment is accepted. To pay, just tap the clock against the point-of-sale terminal.
Payment with a smartwatch
With Garmin Pay, you can quickly and easily pay for things without your credit card or phone. Garmin Pay is available in Vívoactive 3 and Forerunner 645 Music. You can create an electronic wallet in Garmin Connect Mobile and register the cards you want to pay with. When you pay, you verify with a 4-digit code. The watch will then be unlocked for 24 hours, but if you take it off, it will be locked immediately.
The new feature is powered by the FitPay payment platform and is now available to Mastercard holders from Starling Bank. See more about which countries, cards and banks.
Julian Sawyer, Chief Operating Officer at Starling Bank, said:

"Partnering with Garmin Pay is a perfect fit for Starling as we continue with our mission to improve our Customer's financial wellbeing, with customers now being able to pair it with their fitness lifestyle. Garmin Pay provides another way for our customers to make fast, straightforward and secure payments on the move."
Stylish sports watch with GPS and music
The Forerunner 645 Music is Garmin's latest sports watch with GPS, ElevateTM heart rate technology1 and built-in music storage. Thousands of apps and widgets can be downloaded for free at the Garmin Connect IQTM Store to customize your Forerunner 645 Music. The high-resolution display can show everything from activity tracking and reminders to Find My Phone, VO2max, Metabolic Age, and more. Forerunner 645 Music has a battery life of 7 days or up to 5 hours of GPS and music.
1 See Garmin.com/ataccuracy For decades, Garmin has pioneered new GPS navigation and wireless devices and applications that are designed for people who live an active lifestyle. Garmin serves five primary business units, including automotive, aviation, fitness, marine, and outdoor recreation.
---