Starling Bank the first UK bank to offer full support for virtual debit cards instantly through Google Pay
1st June 2018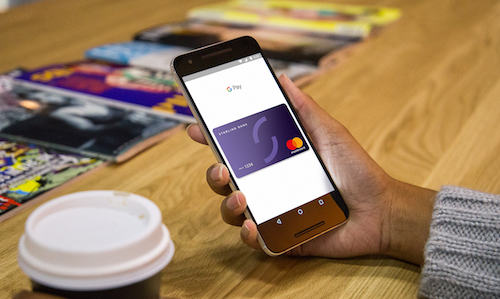 Starling Bank customers using Android devices will instantly be able to enable a digital debit card for Google Pay

Open a Starling account and be spending on your mobile in less than 5 minutes

Starling Bank the UK first mobile bank to offer in App provisioning for Google, Apple, and Fitbit Pay
Starling Bank, which was the first of the challengers banks to offer customers Apple Pay, Android Pay and FitBit Pay, has today expanded its payments services to offer in app provisioning for Google Pay.
Today's announcement means that existing Starling customers can add cards to their digital wallet directly through the Starling app with just one tap. This also means that new Starling customers using Google and Android devices will be able to load their card into their digital wallet before their physical MasterCard Debit Card arrives in the post.
Google Pay works with most Android devices and offers seamless and secure payments on the go. Customer card numbers are not shared with the store or vendor, rather a virtual account number is individually assigned, keeping customer information safe in the user's hands.
Starling customers continue to enjoy Google Pay wherever contactless payments are accepted and in apps where you see the buy with Google Pay button.
Julian Sawyer Chief Operating Officer at Starling Bank, said:

"Being the first UK bank to deliver in-app provisioning for Google Pay demonstrates Starling's continuing promise to deliver great customer experience and fast, easy, secure ways to pay. Our Android customers can now benefit from being able to instantly use their account even before their card arrives."
---