Starling Bank starts to expand business banking Marketplace
14th November 2018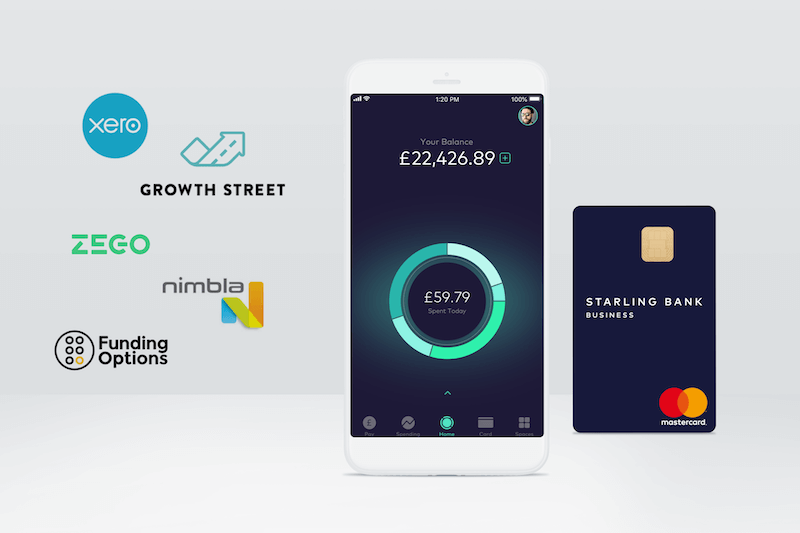 14 November 2018, London: Starling Bank, the leading mobile bank voted Britain's Best Bank 2018, has today launched its in-app Marketplace for small businesses. The new wave of Marketplace partners includes the launch of accounting software platform Xero. The latter will enable Starling's 20,000 business banking customers to automatically integrate their banking transactions into the UK's leading cloud accounting platform.
With the introduction of Making Tax Digital, Starling will give small business owners a head-start through the digitalisation of their finances. Business customers will benefit from the partnership by saving time on manual entry and removing the risk of lost transactional data. Today, Starling is launching a closed beta of the Xero integration, which it will expand and roll out to all Starling Business customers over the coming weeks.
With further agreed partnerships announced today, Starling business customers will also soon be able to benefit from partnerships with insurance providers Zego and Nimbla, which will provide businesses with the flexible security they need. Additionally, a partnership with Growth Street will be made available to help small businesses access funding with just a few taps on their smartphone.
Today's business-focused Marketplace announcement follows Starling's recent expansion of its retail Marketplace, which includes products across loyalty and receipts, savings and investments, mortgages, and insurance. Digital receipts provider Flux and discount and loyalty provider Tail are available in both the retail and business Marketplace for Starling customers.
Megan Caywood, Chief Platform Officer, Starling Bank, said:
"Small businesses have always been the backbone of the UK economy, but the big banks continue to underserve and overcharge them. We want to change this, and today we've taken another big step in transforming the way small businesses can manage their finances"
"With partners like Xero, Growth Street, Nimbla and Zego, we are now able to offer small businesses the efficiency, flexibility, support and security that can help them thrive. This is what banking should be about, and this is why Starling was founded – to put financial control back into the hands of businesses and consumers."
Today's partnerships follow Starling's recent announcement on supporting cash deposits at the Post Office. Starling has bold ambitions to build the best business account ever for the 4.2 million SME businesses who play such a vital role across the length and breadth of the country.
"Starling is leading the way small businesses expect their banks to interact with them, changing the way they access their financial information to make better informed business decisions," said Edward Berks, Director, Platform Business at Xero.
Updated 26 March 2019
---