Starling Bank launches euro accounts
4th February 2019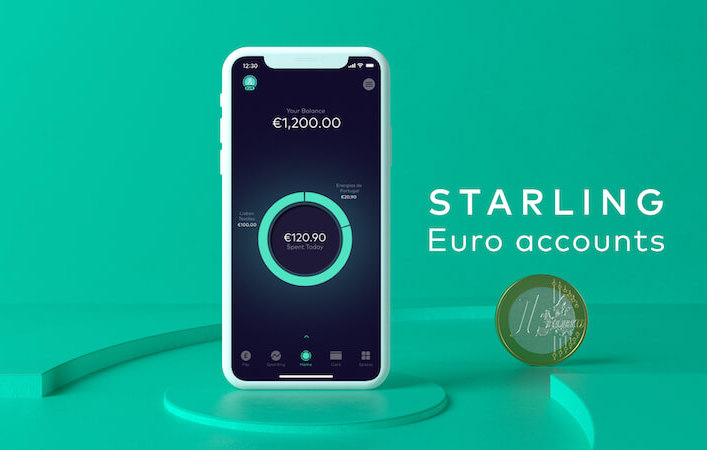 4 February 2019, London: Starling Bank, the leading mobile bank, is this week launching euro accounts to provide its UK customers with a secure and simple way to hold, send and receive euros for free.
With no monthly fees, the new Starling euro account is the first of its kind from a UK digital bank. The account, which will be rolled out on a phased basis, has been designed for UK residents who:
are European expats living in the UK and sending money back home

work in the UK, but are paid in euros

travel frequently to and from Eurozone countries

have family and friends living in Europe

own property in Europe

make regular payments in euros for a pension or mortgage in another country

are UK residents working in Europe for a defined period
This latest innovation from Starling bridges the digital gap for customers whose lives and businesses are spread across Europe. For those who conduct a lot of transactions in euros, the new Starling account can also help reduce exchange rate risks.
Demand for the account is high; thousands of customers have signed up to the waiting list for the accounts since it opened in September.
Euro account holders will initially be able to hold, send and receive payments in euros. Later this year, Starling personal account debit cards will be enabled to work with the euro account.
The account features many of the smart money management tools in Starling's award-winning sterling personal current account, although there are no overdrafts or loans.
Customers must have a Starling personal current account to open a euro account. Once it's open, they will be able to transfer money from their personal account to their euro account with just one tap. Transfers into the account will be made at real market exchange rate with no markup, so it's free to make payments from and receive payments into the account.
Anne Boden, CEO of Starling Bank, said:
"Whatever happens with Brexit, the UK will always retain strong ties with Europe. The first phase of our euro accounts offer is a landmark moment as Starling sets European expansion in its sights for 2019. With no extra costs or lengthy burdensome sign-up process, our customers can bank across the Eurozone quickly through their smartphones.
"Soon we will have debit cards for the account, taking us one step further down the path of bringing the Starling experience to people living outside the UK."
Amended 10 June 2019
From 1 September 2019 Starling customers with a euro account can convert the pounds in their personal account into euros – or euros into pounds – all at the real exchange rate with a 0.40% fee. No hidden commission, no hidden fees, no hassle.
For more information please contact: starlingbank@pagefield.co.uk or Ben Stetson on 0203 327 4062
---