Making rent count: Starling Bank partners with CreditLadder to help renters get on the property ladder
8th July 2019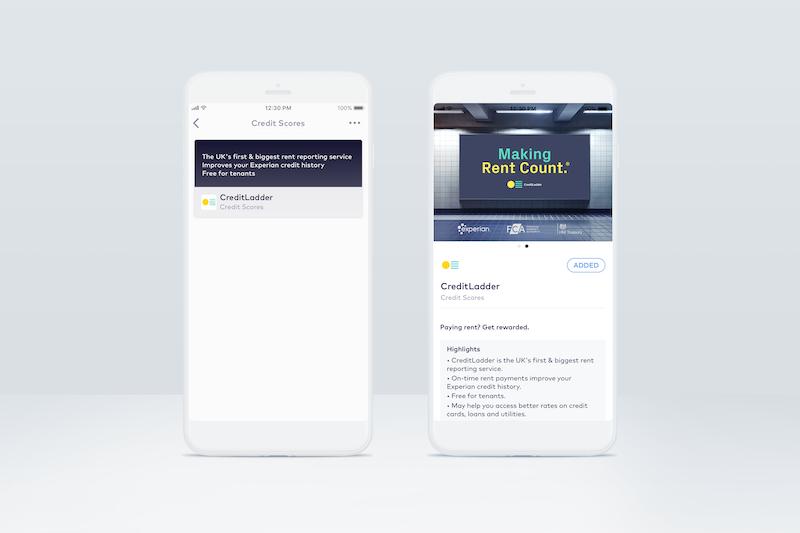 LONDON, 8 JULY 2019: Starling, the leading digital bank, has partnered with CreditLadder, the UK's largest rent recognition platform, in a move that will help thousands of Starling customers improve their credit score and get on to the property ladder.
CreditLadder will enable Starling customers to use their monthly rental payments to help build their credit history. By proving to lenders and credit reference agencies that they can pay their rent both reliably and on time, those using the service could gain access to better rates on a range of financial products – such as mortgages, loans, credit cards and mobile phones.
The first-of-its-kind integration allows Starling customers to use the service directly through Starling's Marketplace feature. In a compelling example of Open Banking in action, the service will be providing faster and more convenient access to the benefits CreditLadder's service offers without the need to navigate away from Starling's app.
CreditLadder becomes the latest partner to join Starling's in-app Marketplace, which launched in February 2018, harnessing Open Banking to offer customers direct access to a range of financial services and products securely on their phone. Starling already has existing partnerships with pension provider PensionBee, digital investing services Wealthsimple and Wealthify, mortgage broker Habito, insurance provider Churchill Insurance and loyalty partner Flux.
Anne Boden, Founder and CEO of Starling Bank said: "Our Marketplace is designed to help customers make the most of their finances. CreditLadder shares this vision and is giving people a much-needed advantage in today's tough property and credit climate."
Sheraz Dar, CEO of CreditLadder.co.uk, says: "Being added to Starling Bank's Marketplace is a major milestone for us and a huge opportunity to help Starling Bank's customers improve their credit position for free, should they wish to do so. We want to see every tenant in the UK report their rent and see the benefits it can bring - this is a great step in realising that ambition."
Launched in 2016, CreditLadder has so far read rents totalling over £75 million. The platform, a member of the government-backed Tech Nation initiative, recently won approval from the Financial Conduct Authority to grow its suite of services. Last year, it was awarded £600,000 from HM Treasury to help develop its tech, business development and product.
For more information please contact:
---