Starling Bank to offer Apple Pay to UK customers
18th July 2017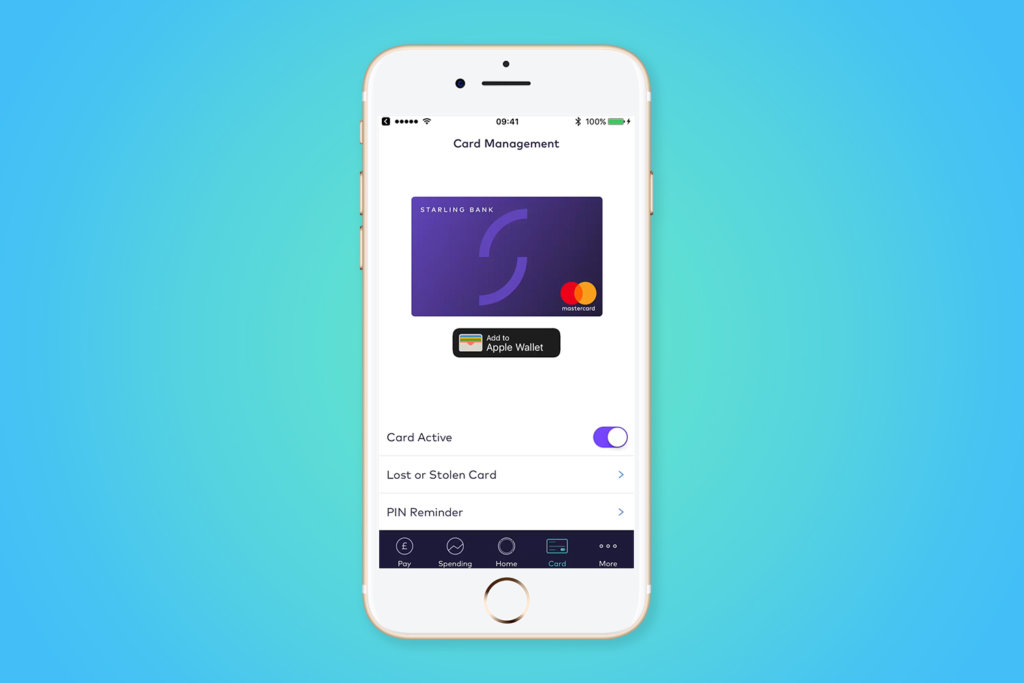 Apple Pay arrives for Starling Bank customers, offering an easy, secure & private way to pay
London, July 2017
Starling Bank, the leading mobile bank that recently launched its new current account in the UK market, today brings its customers Apple Pay, which is transforming mobile payments with an easy, secure and private way to pay that's fast and convenient.
Starling Bank will be the first bank in the UK to offer the ability to setup Apple Pay right within the Starling app. This means that new Starling customers will be able to add their card into their digital wallet with a single tap even before the physical MasterCard Debit Card arrives in the post.
Security and privacy is at the core of Apple Pay. When you use a credit or debit card with Apple Pay, the actual card numbers are not stored on the device, nor on Apple servers. Instead, a unique Device Account Number is assigned, encrypted and securely stored in the Secure Element on your device. Each transaction is authorized with a one-time unique dynamic security code.
Julian Sawyer, Chief Operating Officer at Starling Bank, said:

"Introducing Apple Pay is a great step for Starling as a digital only bank. Apple Pay has led to a transformation in how customers can pay online and offline, so it's a natural step for us given our focus on delivering great customer experience and fast, easy, secure ways to pay. Many of our customers have been eagerly awaiting this announcement so we are pleased to bring Apple Pay to them."
Apple Pay is easy to set up and users will continue to receive all of the rewards and benefits offered by credit and debit cards. In stores, Apple Pay works with iPhone SE, iPhone 6 and later, and Apple Watch.
Online shopping in apps and on websites accepting Apple Pay is as simple as the touch of a finger with Touch ID, so there's no need to manually fill out lengthy account forms or repeatedly type in shipping and billing information. When paying for goods and services on the go in apps or Safari, Apple Pay works with iPhone 6 and later, iPhone SE, iPad Pro, iPad Air 2, and iPad mini 3 and later. You can also use Apple Pay in Safari on any Mac introduced in or after 2012 running macOS Sierra and confirm the payment with iPhone 6 or later or Apple Watch, or with Touch ID on the new MacBook Pro.
You can read further coverage over on TechCrunch and Finextra.
---